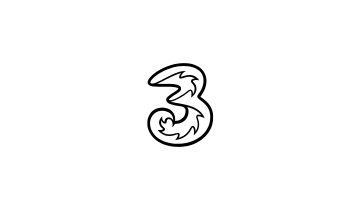 Sign in
£70.00 cashback
on 5G hub unlimited home broadband - 24 month contract on 12GB unlimited sim only plan - 24 month contract on 30GB unlimited sim only plan - 24 month contract on 4GB unlimited sim only plan - 24 month contract on unlimited 200 sim only plan - 12 month contract on unlimited 600 sim only plan - 12 month contract

£65.00 cashback
on 5G hub unlimited home broadband - 12 month contract on 100GB unlimited plan - 24 month contract on 12GB 100 plan - 24 month contract on 12GB 300 plan - 24 month contract on 12GB 600 plan - 24 month contract on 12GB unlimited plan - 24 month contract on 1GB 100 plan - 24 month contract on 1GB 300 plan - 24 month contract on 1GB 600 plan - 24 month contract on 1GB unlimited plan - 24 month contract on 2GB 100 plan - 24 month contract on 2GB 300 plan - 24 month contract on 2GB 600 plan - 24 month contract on 2GB unlimited plan - 24 month contract on 30GB 100 plan - 24 month contract on 30GB 300 plan - 24 month contract on 30GB 600 plan - 24 month contract on 30GB unlimited plan - 24 month contract on 4GB 100 plan - 24 month contract on 4GB 300 plan - 24 month contract on 4GB 600 plan - 24 month contract on 4GB unlimited plan - 24 month contract on 500MB 100 plan - 24 month contract on 500MB 300 plan - 24 month contract on 500MB 600 plan - 24 month contract on 500MB unlimited plan - 24 month contract on 8GB 100 plan - 24 month contract on 8GB 300 plan - 24 month contract on 8GB 600 plan - 24 month contract on 8GB unlimited plan - 24 month contract on unlimited 300 plan - 24 month contract on unlimited 600 plan - 24 month contract on unlimited unlimited plan - 24 month contract on unlimited unlimited sim only plan - 12 month contract

£60.00 cashback
on 100GB unlimited sim only plan - 12 month contract on 30GB 200 sim only plan - 12 month contract on 30GB 600 sim only plan - 12 month contract

£55.00 cashback
on 100GB mobile data - 24 month contract on mobile broadband 100GB plan - 12 month contract on mobile broadband 15GB plan - 12 month contract on mobile broadband 20GB plan - 24 month contract on mobile broadband 40GB plan - 12 month contract on mobile broadband 40GB plan - 24 month contract on 12GB 200 sim only plan - 12 month contract on 12GB 600 sim only plan - 12 month contract

£50.00 cashback
on mobile broadband 10GB plan - 12 month contract on mobile broadband 10GB plan - 24 month contract on mobile broadband 15GB plan - 12 month contract on mobile broadband 1GB plan - 12 month contract on mobile broadband 2GB plan - 12 month contract on mobile broadband 2GB plan - 24 month contract on mobile broadband 20GB plan - 12 month contract on mobile broadband 5GB plan - 12 month contract on mobile broadband 5GB plan - 24 month contract on 30GB unlimited sim only plan - 12 month contract on 8GB 600 sim only plan - 12 month contract on 8GB unlimited sim only plan - 24 month contract

£45.00 cashback
on 2GB 200 sim only plan - 12 month contract on 4GB 600 sim only plan - 12 month contract

£40.00 cashback
on mobile broadband 15GB plan - 1 month contract on mobile broadband 20GB plan - 1 month contract on mobile broadband 2GB plan - 1 month contract on mobile broadband 40GB plan - 1 month contract on mobile broadband 5GB plan - 1 month contract

£30.00 cashback
on 12GB unlimited plan - 12 month contract on 8GB unlimited plan - 12 month contract on 1GB 600 sim only plan - 12 month contract on 1GB unlimited sim only plan - 12 month contract

£25.00 cashback
on 4GB unlimited sim only plan - 12 month contract

£20.00 cashback
on 1GB unlimited sim only plan - 24 month contract on 500MB 200 sim only plan - 12 month contract

£15.00 cashback
on broadband pay as you go on 12GB 600 plan - 1 month contract on 12GB unlimited plan - 1 month contract on mobile broadband 10GB plan - 1 month contract on 100GB unlimited sim only plan - 1 month contract on 12GB 200 sim only plan - 1 month contract on 1GB 600 sim only plan - 1 month contract on 1GB unlimited sim only plan - 1 month contract on 2GB 200 sim only plan - 1 month contract on 30GB 200 sim only plan - 1 month contract on 30GB 600 sim only plan - 1 month contract on 30GB unlimited sim only plan - 1 month contract on 40GB 600 sim only plan - 1 month contract on 4GB unlimited sim only plan - 1 month contract on 500MB 200 sim only plan - 1 month contract on 8GB 600 sim only plan - 1 month contract on 8GB unlimited sim only plan - 1 month contract on unlimited 200 sim only plan - 1 month contract on unlimited 600 sim only plan - 1 month contract on unlimited unlimited sim only plan - 1 month contract

Three - Up to £70 Cashback
Available until 31 December 2025
Get up to £70 cashback from Three
---
About Three
Three is the best network for data. Our network is internet led, which means we connect you to 3G or 4G, and never a slow 2G connection. We offer great all-you-can-eat data plans. Internet is important to you, so it is important to us, and we consistently carry 45% of the UK\'s mobile internet traffic.
---
Cashback pay take up to 48 hours to appear in your account
Cashback will not be paid on the VAT element of your transaction, or on delivery costs.
This offer is only redeemable online, via clicking on the supplied link.
Once you've clicked on the supplied link, visiting any other website, or opening a new tab/window in your browser may result in the transaction not being tracked into your account.
Use of any cashback/voucher browser plugins may result in your transaction not being tracked into your account.
Cashback rates may increase/decrease on a daily basis. The current rate is always listed on the page.
The following may cause your cashback to be declined:
If you purchase using the merchant's mobile app
Paying for your purchase using a gift card
Purchasing a gift card and/or gift vouchers
Not fully completing your purchase online
Having an adblocker installed
Paying via PayPal

Cashback may track at £0.00 initially but will later be updated to the correct amount - within 10 days.
Cashback is not issued by the retailer/brand. If you have any queries regarding cashback or payments, please contact us directly and not the retailer/brand.
---
Sign in
Other great offers we think you'll like
Popular Categories
Get the present you want for a friend, family member or loved one and earn cashback when you buy
The sun will be shining on you if you grab one of these great offers on holidays
Step up to the mark and grab one of these great offers whether you are buying boots, trainers or heels.